The .iso for the Windows Developer Preview can be downloaded from: http://msdn.microsoft.com/en-us/windows/apps/br229516
While it felt a bit like an early Christmas in September, getting the gift unwrapped was challenging.  I could not get the OS to run in VMWare (7.1.4) or Microsoft Virtual PC.  So I turned to Bing and found a link to other's having the same issues.  The "quick" solution was to use Oracle's VirtualBox.
While other's may have succeeded easily , the installation initially failed for me using VirtualBox 4.1.2 r73507 with error code: 0x80070003.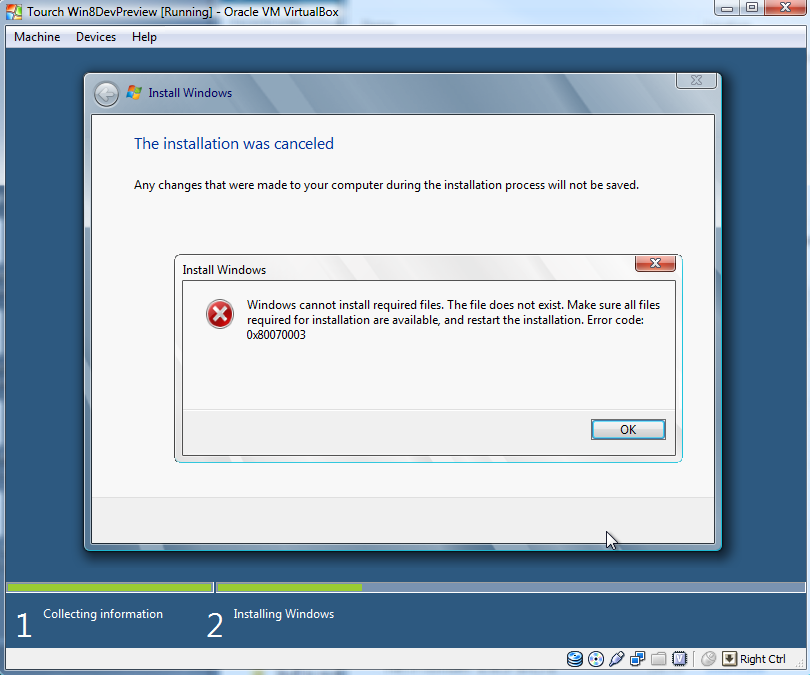 Doing some more searching, this link provided needed changes to the default VM settings.  Below are the screen shots of the settings changed:
And now I have this happy Metro-OS: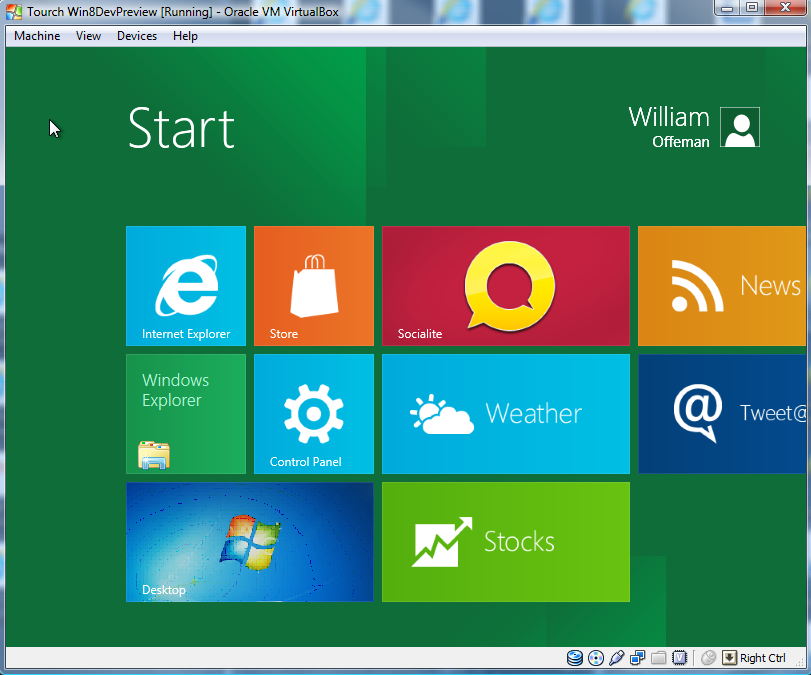 or Desktop (legacy) mode: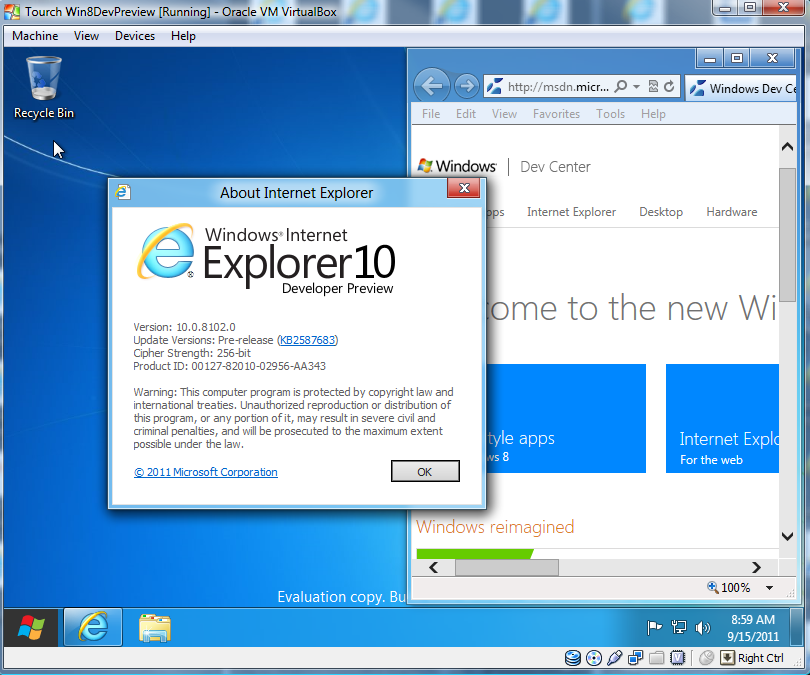 Note that seamless VM mouse synchronization is not working well—the mouse works fine when focus is locked to the VM.
Tomorrow (I think) I'll try booting to a VHD on a HP Touchsmart tm2.