After installing Windows 8 on my main PC I went to launch VMWare Workstation (version 7.1.5 build-491717) and was greeted with this nice message: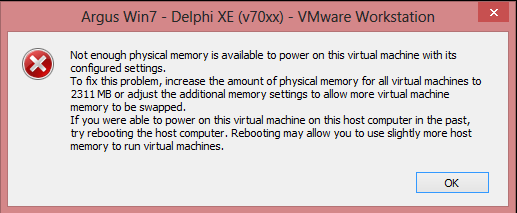 "Not enough physical memory is available to power on this virtual machine with its configured settings.
To fix this problem, increase the amount of physical memory for all virtual machines to 2311 MB or adjust the additional memory settings to allow more virtual machine memory to be swapped.
If you were able to power on this virtual machine on this host computer in the past, try rebooting the host computer. Rebooting may allow you to use slightly more host memory to run virtual machines."
There may be other solutions but running VMWare Workstation as Administrator solved the problem.  All my VMs now run successfully on Windows 8 (when Hyper-V is turned off).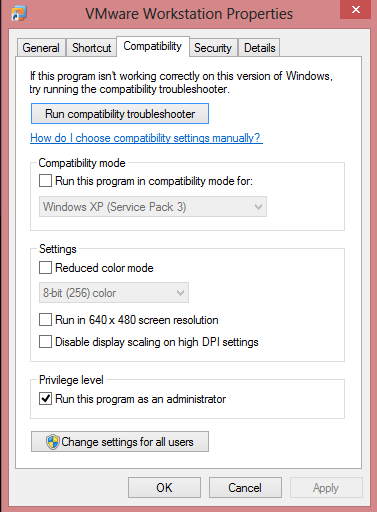 I hope this helps someone else.